2015 – 2017 in Review
In 2015 we established We Make Footballers as a franchise and, with 4 new Franchisees joining the network in 2017, we now have 7 franchises in operation. We are delighted with the level of growth we have seen in such a short period of time.
We are most pleased that our franchisees are enjoying their work and succeeding in building their football empires in line with the plans originally agreed with them.
We have recruited more full-time staff to ensure our Head Office can continue to provide enough hands-on support for our Franchisees to help them achieve their goals. This support mainly covers: business operations, marketing and the product/service (football coaching).
The success of the Premier League and the rapid rate of girls joining the game, is creating a rise in the demand for football coaching we have never seen before. It is a very exciting time for WMF.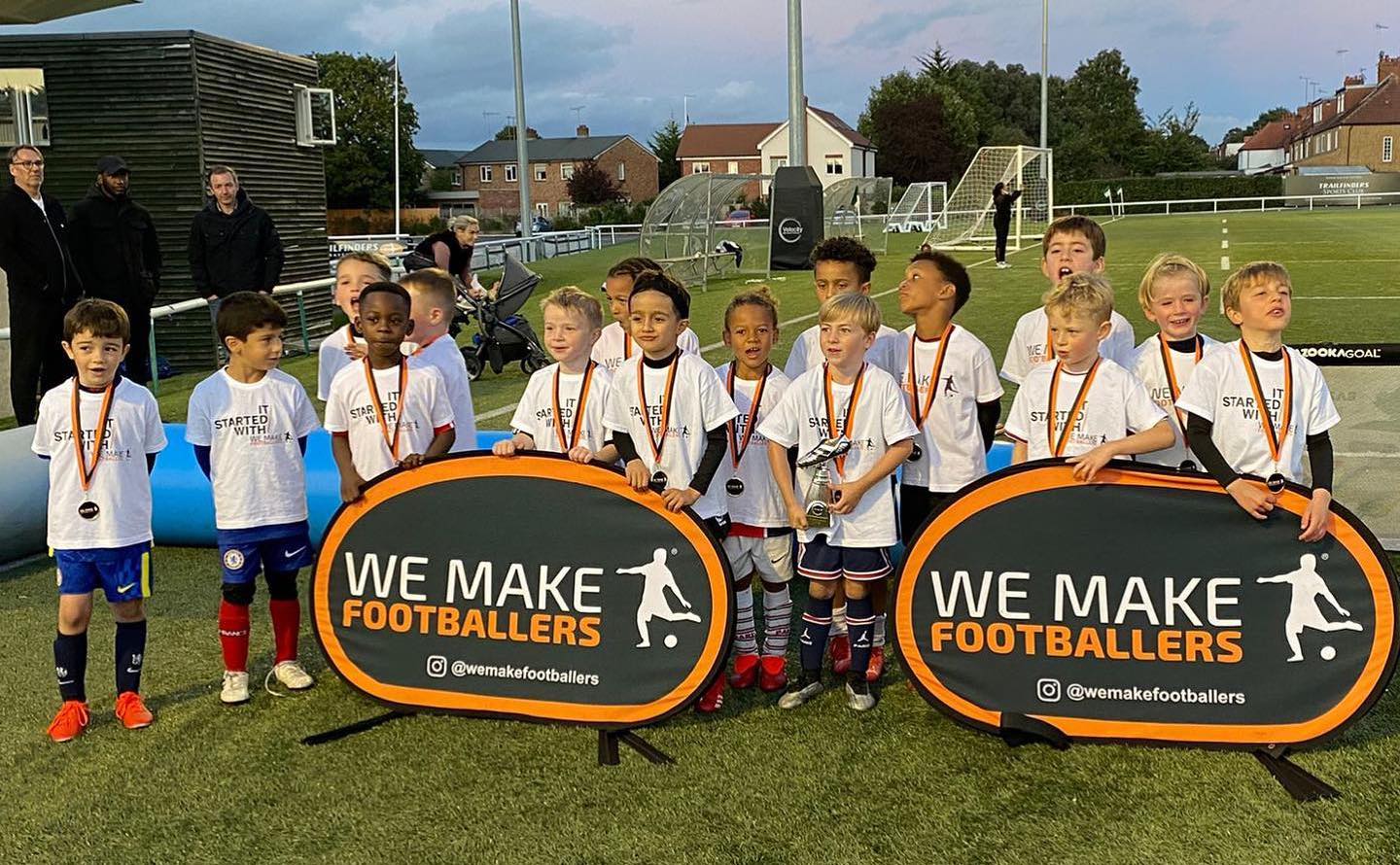 Looking to 2018
We Make Footballers are just in the process of formalising an exclusive partnership with a top London Woman's Super League 1 team, which will help us reach our target of 300 female players subscribed to our classes in 2018.
We are also responsible for organising the International London Cup. This is a unique competition mixing the best grassroots teams in the UK with the best academies in Europe. Teams we have confirmed so far include PSG, Ajax, Man City and AC Milan. 2018 is going to be an incredible year.
In 2018 we will take on 9 new Franchisees that we believe can succeed with our business model – one of which will be outside of the UK.
Key success in 2017
2017 was a very busy year.
We raised over £50k to redevelop our franchise management software which increased customer sales and reduced administration for franchisees.
We organised 8 Talent Identification events, which gave 700 ambitious footballers the opportunity to be scouted by local grassroots teams as well as professional clubs such as Arsenal, Manchester City, Chelsea and Tottenham.
We became Ofsted Registered, which meant we can finally accept Child Care Vouchers as payment for classes and holiday camps.
We created a new WMF Coaching Qualification to educate and improve the consistency of the standards of our coaches.
2017 has been a great year for us, but we will never stand still and will keep pushing to achieve our targets for 2018.
Get in touch if you would like to put yourself forward to be involved with We Make Footballers.
We are all responsible for the footballers we produce.