Where to get Football Coaching Resources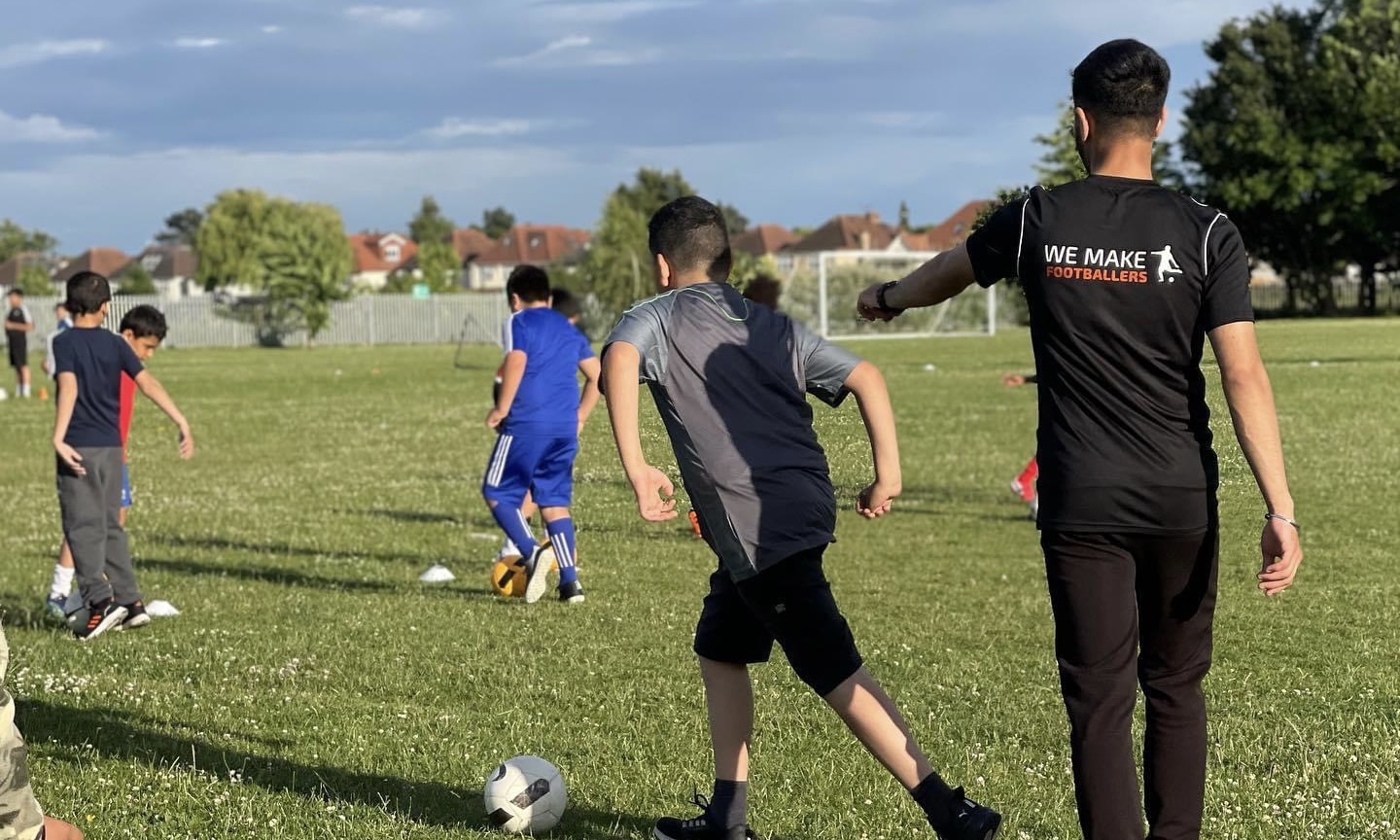 Football is a sport that is always evolving and that means that as a coach, you need to stay ahead of the curve. The best coaches are those with their fingers on the pulse, who have a wealth of football coaching resources and who are constantly reinventing themselves to include the latest ideas, practices and style within their sessions.
The big question then is how does a coach stay relevant? How do you know increase your knowledge level as a football coach to ensure that you are delivering the best possible sessions to the players under your charge?
Thankfully, there are plenty of football coaching resources out there, ranging from online advice to magazines to football coaching books. Here are some of our favourites which can help you as a football coach stay at the forefront of the industry.
Grassroots Football Coaches Library Online Football Coaching Resource
The Grassroots Football Coaches Library is one of the most frequently updated football coaching resources in the United Kingdom. They normally produce articles for coaches once every couple of days on subjects ranging from talent identification, how to ensure that children aren't being over trained and ways in which you can adapt coaching sessions to suit seasonal conditions, a particularly interesting topic given the wet autumn we've experienced so far.
Aside from this constant flow of information about the coaching world, there are resources including coaching session plans, handbooks and the prevention and cure of injuries. GRF have a whole section devoted to the best ways in which football coaches can help their players abide by the FA's Respect campaign.
They even provide guidance as to how to run your own football tournament as well as offering the opportunity to take part in their own competitions held at professional venues including Stamford Bridge, the Bet 365 Stadium and St George's Park. In terms of an online football coaching resource, you'd be hard pushed to find anything better in the world than GRF.
Pep Guardiola Attacking Tactics – by Athanasios Terzis
The full title of Athanasisos Terzis football coaching book which focuses on the methods of the Manchester City boss is Pep Guardiola Attacking Tactics Tactical Analysis and Sessions From Manchester City's 4-3-3. Essentially, it's a football coaching resource that is based solely on Guardiola and how he built and coached the first ever English team to win the domestic treble. Terzis analysis of Guardiola's 4-3-3 which also delivered the first back-to-back Premier League titles for a decade has been broken down into 12 full training sessions for coaches to implement, featuring 70 different practices and variations.
At its most basic level, the book aims to help coaches run training sessions which teach the importance of possession, how to create space and impart the technical ability of some of the best players in the world. For the more advanced, it looks at some of Guardiola's innovative football coaching ideas such as inverted full backs, false nine and 10s and how Manchester City's 4-3-3 is designed to overcome any opponent lining up in any formation.
You'll struggle to find a more comprehensive football coaching resource that focuses so brilliantly on the greatest manager of our times.
Four Four Two Performance Centre – Magazine and Online
While many magazines fall by the wayside as we increasingly live our lives online, the ultimate footballing monthly in Four Four Two continues to be strong. Packed with fascinating player interviews, features on quirky footballing incidents from the past and a look at the sport from around the world, it remains a must by each month for football fans everywhere.
As well as all that, Four Four Two also happens to be an excellent football coaching resource. Each edition features a section called The Performance Centre in which different professional players and coaches offer advice on aspects of the game.
One month you might have Olivier Giroud talking about how to lose your marker in the box, Jordan Pickford going through drills to improve reaction time for goalkeepers and Arsene Wenger talking about the attributes that would make a Premier League manager sit up and take notice of a young player. The next, three different stars talk about three different subjects. The breadth and depth of knowledge is outstanding.
As such, the Four Four Two Performance Centre offers a wealth of football coaching resources. If you aren't a subscriber, they post their best bits online too on the Four Four Two website, although the magazine really is worth a fiver of your money every month.
Living on the Volcano – by Michael Calvin
Okay, so this isn't actually a footballing coaching resource but its still essential reading for anyone who harbours hopes of becoming a manager or coach within the game. Author Michael Calvin gains unparalleled access to the lives of some of the UK's leading football managers such as Eddie Howe, Garry Monk, Mark Hughes, Alan Pardew, and Aidy Boothroyd.
The result is a fascinating book that looks at the dedication bordering on obsession that it takes to become a top football coach. The coaches stories are interwoven as they all talk candidly about their routes to the top, what day-to-day life is really like when presiding over a budget of millions and how the beautiful game can sometimes turn ugly despite which, their love for it never diminishes.
Never before has there been a study quite like this one into what makes a modern-day manager tick. And that makes it vital reading for every coach out there.