Q&A WITH COACH DAVID | OUR 12th FRANCHISE OWNER
In November 2018, Coach David launched the We Make Footballers Essex Franchise with a successful Talent ID event. Over 100 players were in attendance, as well as scouts from professional clubs such as Chelsea, Tottenham, Millwall, West Ham and more!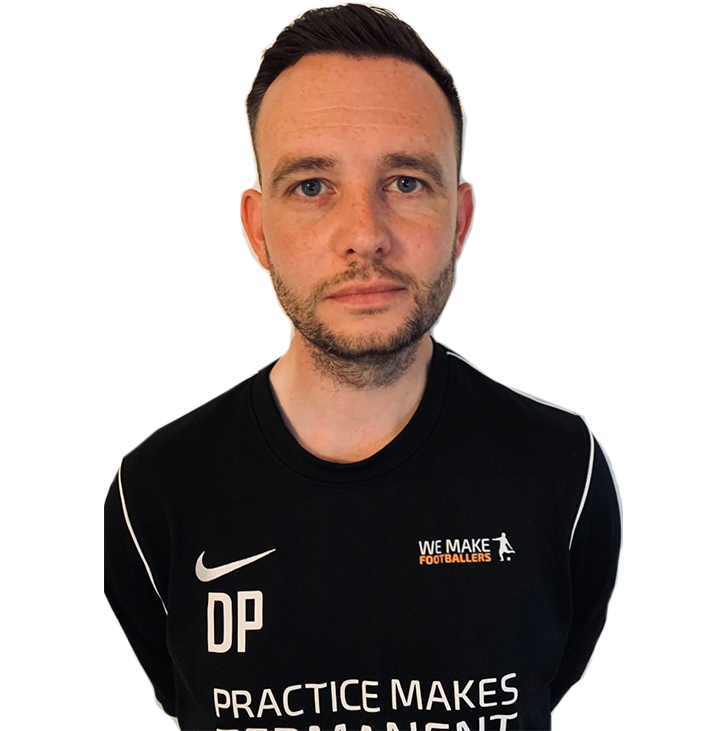 Coach David has been running weekly training sessions focused on individual player development and helping players become the best they can be. We recently caught up with him to talk about the launch of his football coaching business, how he runs it alongside his other work, and making it fit his lifestyle.
When did you start to coach?
Coach David: I started coaching a U6s side of players at the age of 15. My dad (a UEFA B qualified coach) used to coach me and my brother, so football has always been a family sport for us.
I took the next step into Grassroots football by jointly running a team with my brother. (He now also works in the professional game at a Premier League club.) The team won three league and cup doubles in a row, as well as getting to county cup finals! We focused on achieving top results for the team and helping each player develop individually to enable them to push forward with their football journey.
At this point I started to gain my football coaching badges and build my professional coaching CV whilst coaching in Grassroots football for the next 10 years.
---
How did you get into Academy Coaching?
I decided to move forward with Coaching and gained my UEFA B football coaching badge, which allowed me to start volunteering with Millwall FC Academy! I was then offered a paid role as a part-time Academy Coach working predominantly with their U9s and U10s.
Working in a professional Academy was a great learning curve. It enabled me to learn from excellent coaches and ex-professionals, working with top quality young players and teams in a great environment. This had a major impact on my coaching philosophy, as I learnt what Academies are looking for in players and how to develop those skill sets.
---
Where are you coaching now? What does your football lifestyle look like?
I'm always busy with football since deciding to go full-time in the industry! Running my We Make Footballers Franchise allows me to also continue with my other coaching roles.
I currently coach at Colchester United Academy and run the Barking & Dagenham College Elite football team, in conjunction with Dagenham & Redbridge FC where this season I managed the U18s in the FA Youth Cup.
I am fortunate enough to also have weekly access to the first-team training, working with professional players and, more importantly for me, being able to watch and learn from top coaches such as ex-England and England U21 manager Peter Taylor.
The mix of age groups and coaching environments is fantastic and has helped me become the best coach I can be!
---
Why We Make Footballers Essex?
In the summer of 2018 I decided to leave my full-time job in the TV advertising industry and go full-time in football!
I first heard about WMF through their partnership with the International London Cup and decided to look into what they were about and the franchising opportunity. Having an impact on football and player development has always been my goal and with We Make Footballers it was clear that our ideas on player development and coaching style were a match.
With We Make Footballers, I can help players of all abilities become the best they can be whilst running my own football coaching business enabling me to work full-time in football.
I strongly believe that Essex and East London is home to so much footballing talent. That's why I'm passionate about trying to help every player in the area reach their potential, whatever that may be! I can't wait to see where my franchise journey takes me and how the players develop at WMF Essex over the next few months!
---
Launching a football coaching business
We Make Footballers are dedicated to creating viable careers in football for passionate and driven individuals. By launching your own football coaching business with our franchise model you will become part of a movement which is contributing positively to football.
You can choose to run your franchise on a full- or part-time basis, while working from home and around your lifestyle. Contact us today to find out how to launch your own football coaching business.