GUEST COACH LUCIA, OF TOTTENHAM LADIES, LENDS A HELPING HAND AT WMF FINCHLEY
We Make Footballers are growing quickly, we coach 2000 children across our football classes in 14 different venues. With this many children, we always ensure that we have the most talented, qualified and passionate coaches at every class.
We Make Footballers Finchley has been the newest addition to our venues and to launch this location we put on a Talent ID event in which scouts from professional academies and local grassroots managers were invited to look for talented players. Our Talent ID days are packed with football and we aim to make the experience as memorable as possible for each child.
On this occasion, we were lucky to have Guest Coach Lucia Leon in attendance, a Professional Tottenham Ladies and Spanish International player! Lucia is a 19-year-old Spurs defender and has played in WSL 2 (Women's Super League). Lucia did a fantastic job on the day sharing her game experience and coaching 130 children throughout the day.
We believe it is important to give children exposure to professional athletes at We Make Footballers as they provide excellent first-hand experience and are a great inspiration for young players. By having high calibre guest coaches at our sessions, children are able to see that these players are real and they are able to connect through their enthusiasm for the sport.
We Make Footballers firmly support Women's football. We work extremely hard to encourage girls to join our classes by creating an open and safe environment that enables every player to develop. With our 50/50 male and female work-force company target, we believe that by having a greater number female coaches, younger female players will be inspired by these role models.
We are very proud to have hosted Lucia Leon during our Talent ID event as she is a fantastic role model and we will be looking forward to working with her again in the future!
Thanks Coach Lucia!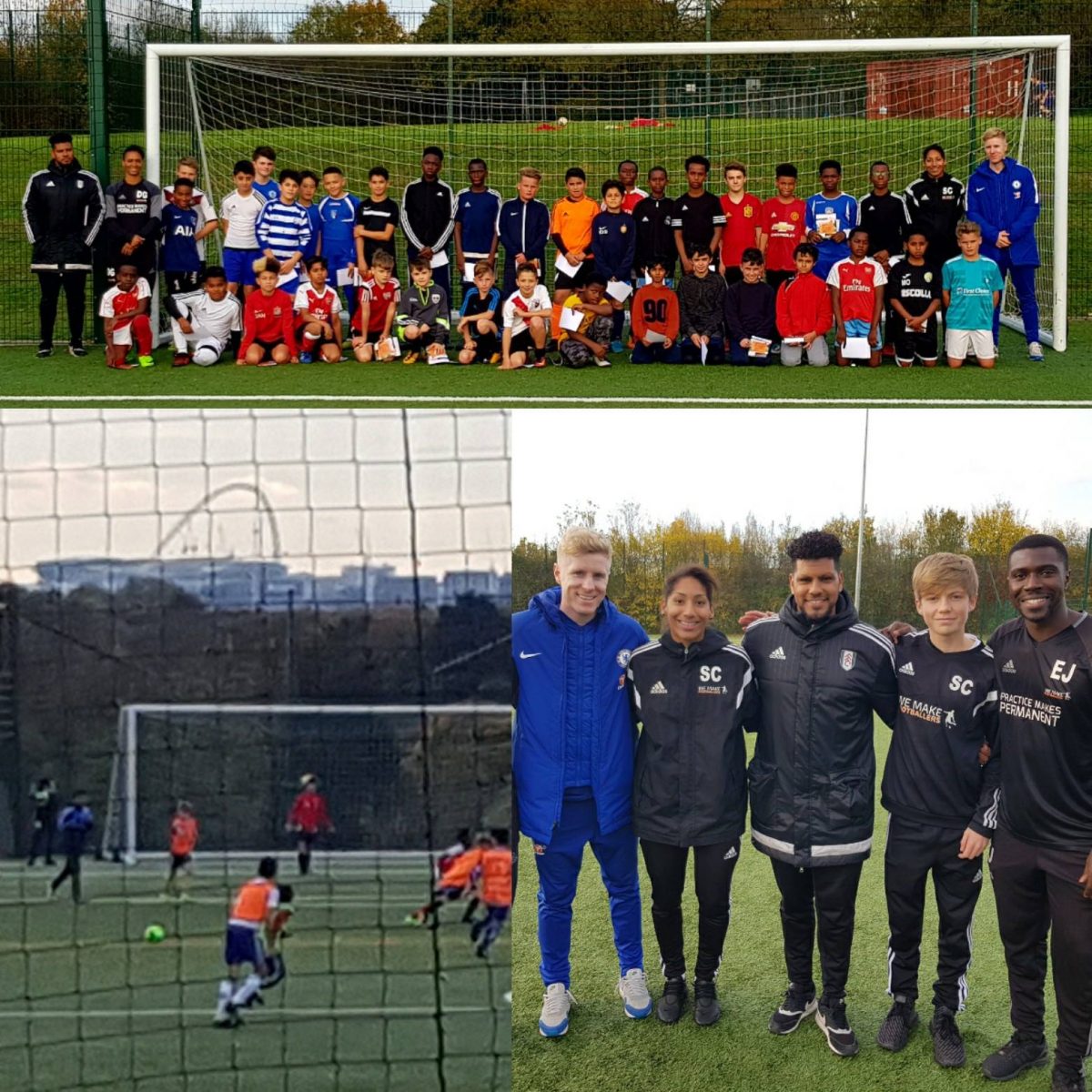 ​ Images taken at We Make Footballers: Finchley Talent ID.
Bottom Right: Lucia Leon with WMF Coaches & Chelsea Scout