The Benefits of buying into a franchise
When considering the advantages and disadvantages of investing in a franchise, it's important to recognize the various business contexts which franchising can relate to–from the day to day running of professional sports clubs, to popular high-street companies with a strong brand identity.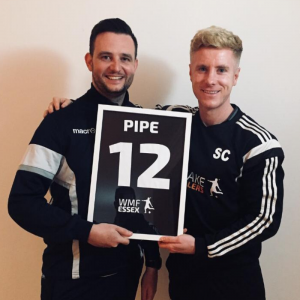 Franchising can ultimately give passionate individuals the opportunity to start their own business but what exactly does this process entail? What are the advantages of franchising and is buying a franchise a good investment?
---
What is a franchise?
A company (the franchisor) will license a smaller party (the franchisee) the right to use its brand, marketing and business strategy, software, consultancy and network in exchange for royalty fees. By becoming a franchisee, the individual buys into a successful and proven business model.
---
How does it work?
Globally renowned companies which operate on a franchise model basis include Mc. Donald's, Subway, Domino's Pizza, Hilton Hotels and Costa Coffee–to name a few.
When investing into a franchise, you own the store premises, receive the right to use the franchise brand, and already have a formula in place for how to run a successful company– whether it be a shop, café or restaurant. In exchange, you pay the franchise a share of your profits, because they provided the brand name, strategies, formula, support and business plan.
You will then need to comply with the standards and protocols which they have proven are key to running a successful franchise. If any of your business practices violate any laws or codes of conduct put in place by the franchise, the company has the right to step in a rectify the situation. This may sound threatening but it's in order to ensure consistency across all stores and practices, so that the franchisee stays true to the successful model or product.
---
Franchising Advantages over Sole Trading
Why would someone have an incentive to buy into a franchise, rather than start their own company, separate from any restrictions? What are the exact advantages of a franchise and are they worth-while? After all, many people have a hard time adjusting to company guidelines. Fortunately, there are several answers to this question:
Success as a Unit
Ray Kroc (the Founder of McDonald's) designed a model in which: "you're in business for yourself but not by yourself'! A successful franchisor will indeed seek to provide the best support, consultancy and resources to help the franchisee run a successful operation − "if you're not successful, then we're not successful." Put simply, a good franchisor will care about you reaching your targets and will support you along the way.
Less Time and Less Money
Becoming a part of a franchise can be financially beneficial. Purchasing franchising rights from a company will be less costly in comparison to establishing an operating space to build your own business from the ground up.
When operating a franchise, you will be given the marketing collateral, software rights, business management consultancy, website access and online presence from starting day one. On top of this, time will be saved as you won't need to worry about creating a separate business plan, researching the legalities of a new company, building a brand or writing the company ethos and so forth. These services are all provided by the franchisor, which saves the franchisee lots of time, work, investment and stress! The idea is that you can hit the ground running with a proven business model.
Business Plan and Financial Consultancy
A key benefit of being provided a business plan from the franchisor is that not as much business experience is required. It is much easier to have a parent company guide the development of financial growth and the franchise as a whole.
In addition to this, business plans provided by franchisors are generally based on proven success rates across the existing franchise network. Depending on the franchisor and your discussions, it can be possible to work together to tailor the business plan in order for it to match the pace at which you feel comfortable growing the franchise.
You will benefit from the financial consultancy that you will receive as part of your training and personal development. Many franchisees enjoy having the option this additional and ongoing support. Rather than risk it all, the franchisee adopts practices with a successful track record.
Higher Success Rates, Less Risk
The established franchisor model of business is notably more successful than starting a new business. Statistics show that roughly 25% of startup businesses fail within their first year of operation.
Franchise figures are far more optimistic with some franchises failing at low rates as small as 1% – although this does depend on the specific company.
Whilst starting a franchise with a flourishing company can almost guarantee success, a startup contains significantly more risk.   
Network and Support
The franchisee can use the network of the franchisor and work with established business connections, partnerships and suppliers. Joining a franchise network means joining a group of individuals who believe in the same business as you, the same mission and who are all driving towards the same goals.
In other words, adopting the brand identity of an established company means the franchisee has the relative independence of a small business with the connections of a corporate business.
---
Check out franchise opportunities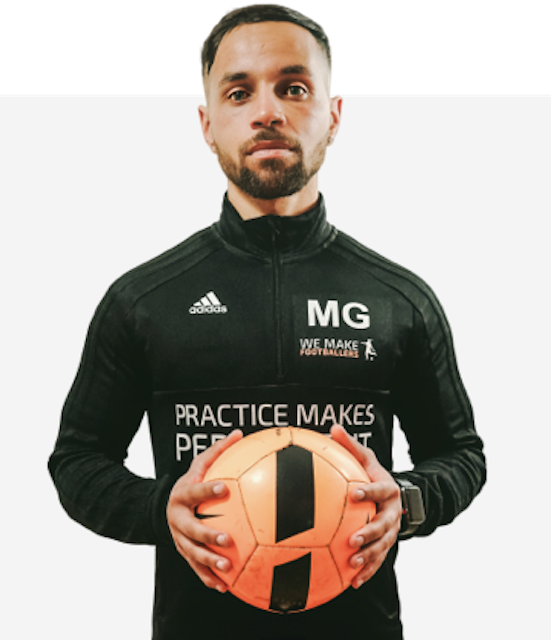 Being responsible and starting your own business can seem like a daunting venture. However, if you are driven and work in an industry that you are passionate about, you will give yourself the best chances of being successful.
We Make Footballers have been helping individuals achieve financial and emotional fulfillment by providing many franchising opportunities across the UK. We firmly believe in supporting individuals to work in an industry that they love, whilst reaching their personal financial goals and affecting positive change in communities.