The Effects of Lockdown on Children's Football in the United Kingdom
Lockdown reached into every part of our lives, and children's football was no different. As health improves across the UK and sectors start to slowly open up, it seems like a good time to look back at the effects that lockdown had on the sport and the lesson we have learnt about its importance to the development and health of the nation's children.
The impact of lockdown on children's football
Each lockdown has had a detrimental impact on children's football. During the first national lockdown, almost half of young people became less active through the suspension of sports clubs and not attending school. During this time, parents, teachers, coaches and players were slowly getting to grips of how to stay fit and active in this period despite the challenges. 
Unfortunately, a proportion of children became physically unfit and a damaging impact on their mental health became apparent. A survey carried out by the children's commissioner of 2,000 children between the ages 8 and 14 found that 26% became more stressed about their physical and mental health during lockdown. Their physical and mental health was the third biggest concern that children had after schoolwork and being separated from their friends. 
From a football-specific point of view, children who have missed out on many months of football will see a difference in their playing ability and development as a player. That may not seem important in the grand scheme of things, but for those who have developed a passion for the game they have been deprived of an opportunity in which they could've learned and grown as a player.
Football and other sports are at danger of losing out on an entire generation of participants at the same time as children's wellbeing is being severely impacted. Finding a way for sports to return safely is paramount to the health of the nation. Luckily, many schools, communities, clubs and governing bodies have recognised the importance of sport and football and have been working tirelessly to ensure a safe return to play. 
During these times many clubs, parents, teachers and coaches have done a fantastic job in creating remote football training programmes where players could learn new skills and continue playing football from home. Without many of these key supporters of the game, the atmosphere would have been very different for many young footballers.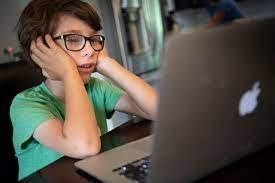 What will football look like in 2021? How do we start to play again?
At elite level, many teams and professionals have been able to continue playing, however they do so with increased safety measures and control. This includes regular testing for all those involved in football at the top level, a reduction in non-football related social activities for the professionals and ongoing regulations to monitor the situation. The gradual return of fans to the stadiums will also have a positive impact in morale for the general public and players. The premier-league and professional football occupies such an important spot in British culture so we look forward to a full football experience returning for fans and young players. 
On an amateur level there has been a strong push for the return of football for children firstly then adults. Although, there have been many concerns and debates over the 2020-21 season being cancelled or adapted. Each county FA has been working tirelessly to create the safest guidance and parameters to allow playing and leagues to resume. 
Thankfully children's football has been a key focus for many counties and sporting bodies. Due to the importance that a healthy lifestyle plays in the development of kids, as soon as restrictions are lifted or amended to allow children to resume playing then it is in everyone's interest to get them active again.
The sport proved when following the government and Football Association guidelines first time around that it could be trusted to provide a safe environment. It is well positioned to do so again, this March 2021 when we return to outdoors and grassroots football.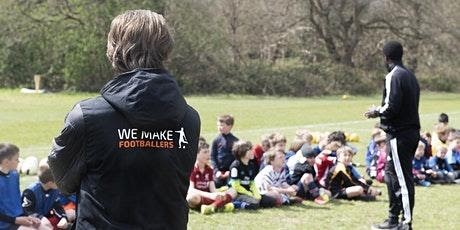 Why is it important for children to resume football?
The obvious benefit of children resuming football is the physical exercise it offers. With less and less children not receiving their recommended amount of 60 minutes of activity a day, there has been a rise of unfit children. However due to the circumstances the past couple of years children have had to stay inside and had to refrain from meeting in large groups or gatherings, which made getting exercise extremely difficult. According to the NHS, childhood obesity hit a record high in 2019 as a result of a large number of children failing to hit the recommended amount of 60 minutes of moderately intense physical activity per day. With millions of children having spent much of 2020 under lockdown, there will be significant efforts to help children get fit and healthy. Football is the best way for children to have fun and be active again. It doesn't matter the skill level or age of the child, anyone can enjoy kicking a football around.
As parents, giving children more screen time to stay busy has been for the most part a productive and beneficial solution to the problem. But, now with more and more restrictions being uplifted it's time for kids to get back outside. We understand children may seem reluctant to leave their screens (computer, phones, tablets, televisions, etc.), so we have to evoke them and get them to start thinking of football again. By making it apparent to children that life is returning to normalcy. Pull them from their screens and back into the game (disconnect to reconnect). Ways to reignite your child's football passion:
Take them to the park for a kickabout

Invite friends over to play and practice

Watch a football game with your child and ask them about what player they like

Talk about the different positions on the pitch and what position they would like to play

Find out if they like shooting, tackling, dribbling… and find some videos to practice

Join a

We Make Footballers session

open to players of all abilities

Go to a football game
Football plays an important role in other areas of a child's development, especially in their formative years. It teaches the importance of teamwork, improves communication skills, expands social circles, develops confidence, and teaches how to deal with setbacks. Dealing with setbacks has been a recurring theme in the year 2020. We have been challenged in so many ways, but footballers have a strong ability to keep fighting, keep playing and staying positive. Finally, football offers children some normality and an escape from the very strange world we currently live in. There is no better way to spend time than hanging out with friends and kicking the ball around. So, let's do our part as parents and get our children back outside playing the sport they enjoy and love.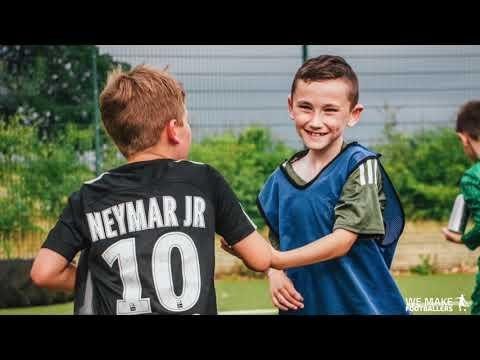 Sources:
Soccer – health benefits – Better Health Channel