Recovery from soccer for kids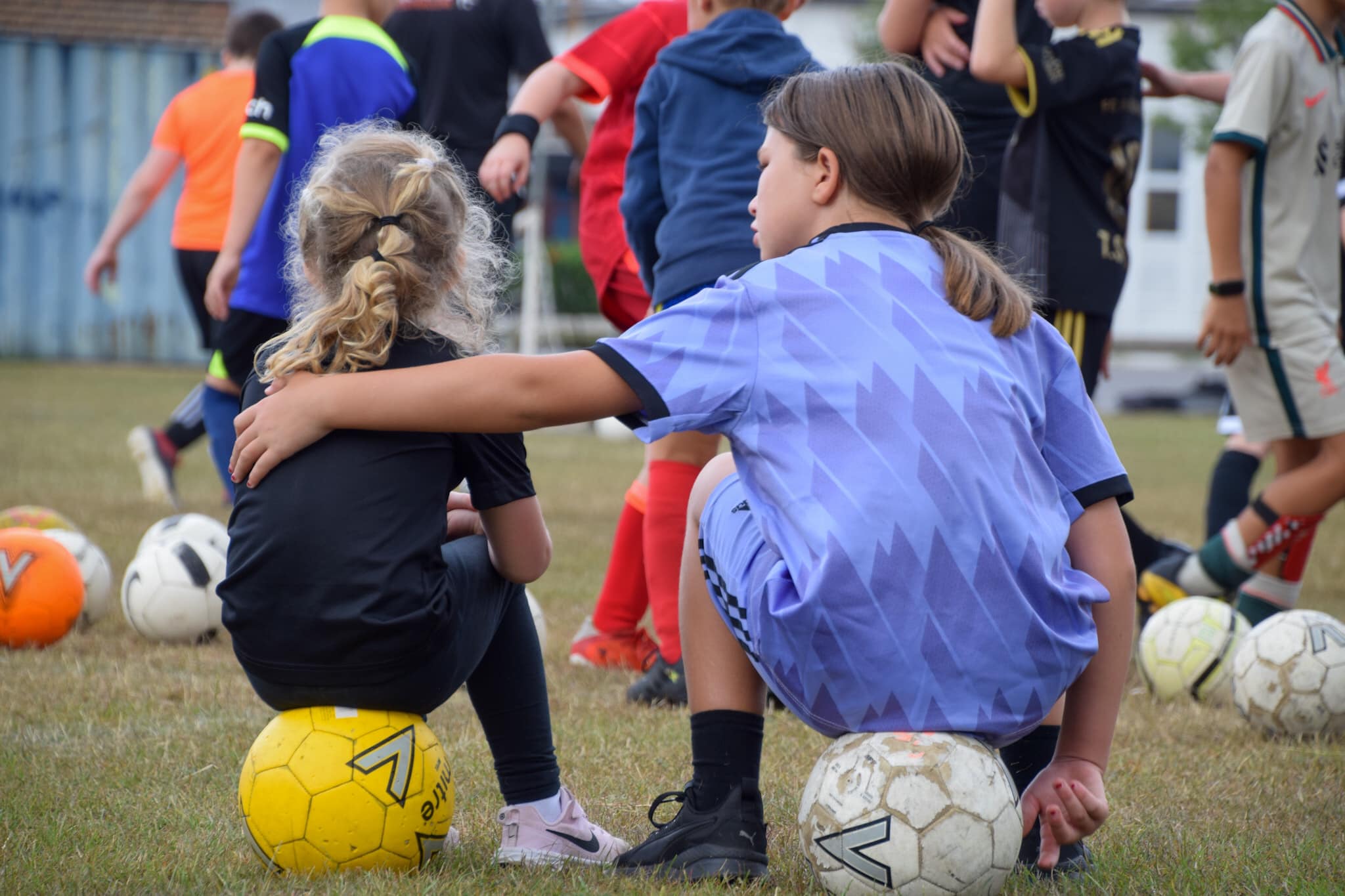 Have you ever wondered how kids can have so much energy, all of the time? Even after a gruelling football session that would leave you aching for a couple of days afterwards, they'll be running around within a few hours and wanting to play all over again.
It all comes down the different physiology between children and adults. Young players have a high resistance to the effects of fatigue for a variety of reason, although the most obvious is that whereas an adult has an obvious variability between their exercise heart rate and their post exercise heart rate, this is less profound in under 15s. That helps them feel less tired.
These differences mean that the recovery approach for kids following football can be different to that of adults. Here's how kids should be recovering.
Warm down immediately afterwards
The purpose of a warm down for players is to prevent the build up of lactic acid which in turn is important for avoiding injuries. This is less vital for kids, but they should still partake in a warm down immediately after training and games.
Their warm down is more about stretching muscles and engraining good habits. Because kids are constantly growing, stretching after exercise when their muscles will have expanded through exertion is important to help maintain a healthy growth.
Warm downs can be fun, these can be made into games or you can play music to keep the players engrossed in the activity. The more they build a positive rapport with warm-downs, the more likely they will continue these and gather a deeper understand as to why they are neccessary.
By incorporating a warm down into their football routine from a young age, you'll also be making it more likely that they'll continue the practice into their adult football career when a thorough stretch afterwards becomes so important.
Give their body the right fuel
It's important that kids refuel after games in order to replenish the nutrients that they've lost and help repair the muscles used during the activity. When you consider the food sources that adults are recommended to eat after playing such as wholemeal products, green veg and items high in protein, you might think that this sounds like a right nightmare – after all, how many kids eat their greens without a struggle?
The good news though is that those foods replace energy, something that kids have in abundance. When it comes to refuelling, it's more important that they have something to help their muscles. So, get them a milk chocolate drink which will supply protein and carbohydrates in one hit. It could also be a peanut butter sandwich which is a tasty and easy treat. That's the sort of recovery we can all get behind.
With fuel, the most important thing is to ensure that they always have at least one item packed and water in their sports bags.
Use cold water treatment
For adults, there are many different techniques which are used after playing in order to try and enhance recovery. These include cold water immersion though ice baths or ice packs, hot water hydrotherapy treatment, massages, compression garments and low intensity exercise. This may seem quite intense though!
Because kids are less susceptible to fatigue and tiredness, these methods tend to have less impact on recovery. The one that does appear to have an effect is cold water immersion as it helps to stimulate muscles, an important part of the growing process. A cold shower or brief ice treatment can speed up recovery and remove any stiffness that a child might feel after playing.
However, sleep is the key to all recovery! Ronaldo sleeps 12hours per night, so this is a brilliant stat to share with your players so that they understand the importance of sleep. If the best player in the world does it, then surely all players can take on the advice and the importance of an early night!
Take a sensible amount of time off
While adults have to carefully manage their schedule to avoid burnout and an increase in the likelihood of injury, kids are able to play on a much more regular basis. In fact, they could take part in football every day for five consecutive days if they really wanted to.
You do still have to watch a child's workload though. The American Academy of Paediatrics  recommends one day of rest from physical activity a week and no more than five days of one particular sport.
That is because playing too much of a certain sport that requires the constant use of a certain set of muscles can harm development and growth. So, your child shouldn't use their leg muscles in football on more than five days in a given week, but if they go swimming twice a week then that's fine. In fact, other sports can aid the long-term recovery process by increasing fitness and improving other muscles groups.
The AAP also says that children should have two months off a year from a particular sport. That is obviously far harder to implement if you've got a football-mad kid, but it does go to highlight the importance of trying to take a break during the summer months.
We hope that you have found this article beneficial in helping your player become the best they can be and recovery from their busy sporting schedule!