Why England is the best country to run a football coaching business
Football is the most popular sport in the world. According to FIFA, there are 265 million players actively involved in football around the world, representing four percent of the planet's population.
All of those players have to start learning the game somewhere and for the vast majority, that will be in football coaching courses. That means that the commercial football coaching business is a booming one and, as a result, it's an area in which people are quickly discovering they can make a living from the sport they love on a full-time basis.
Coaching businesses run in England have long benefited from football's place as the country's national sport and their popularity only looks likely to increase over the coming years. They are also becoming increasingly relevant to the Academy structure, generating players and the next generation of professionals.
Here are three reasons why England is the best country to run a football coaching business.
Football is becoming fashionable again
The years between 2006 and 2018 weren't great for the English national team as they fell out of favour with vast swathes of the nation. There were ritual humiliations in national tournaments and a sense that a lot of the players representing the country where more interested in money than anything else. That disenfranchised a lot of people.
All that changed though thanks to Gareth Southgate and England's performances at the World Cup last summer. That unexpected run to the semi finals in Russia prompted the country to fall back in love with a new, young national team who connected with the public. That new connection was shown in the celebrations across England with each passing victory and the pride shown in their achievements.
It's also made football fashionable again. There is a real feeling that over the course of the next few years, this side under Southgate could go onto achieve something special and if they do, then football's popularity is going to increase and more and more children are going to want to play the game. A boom time is coming and in 2022 the World Cup may be "coming home"!
Women's football is about to explode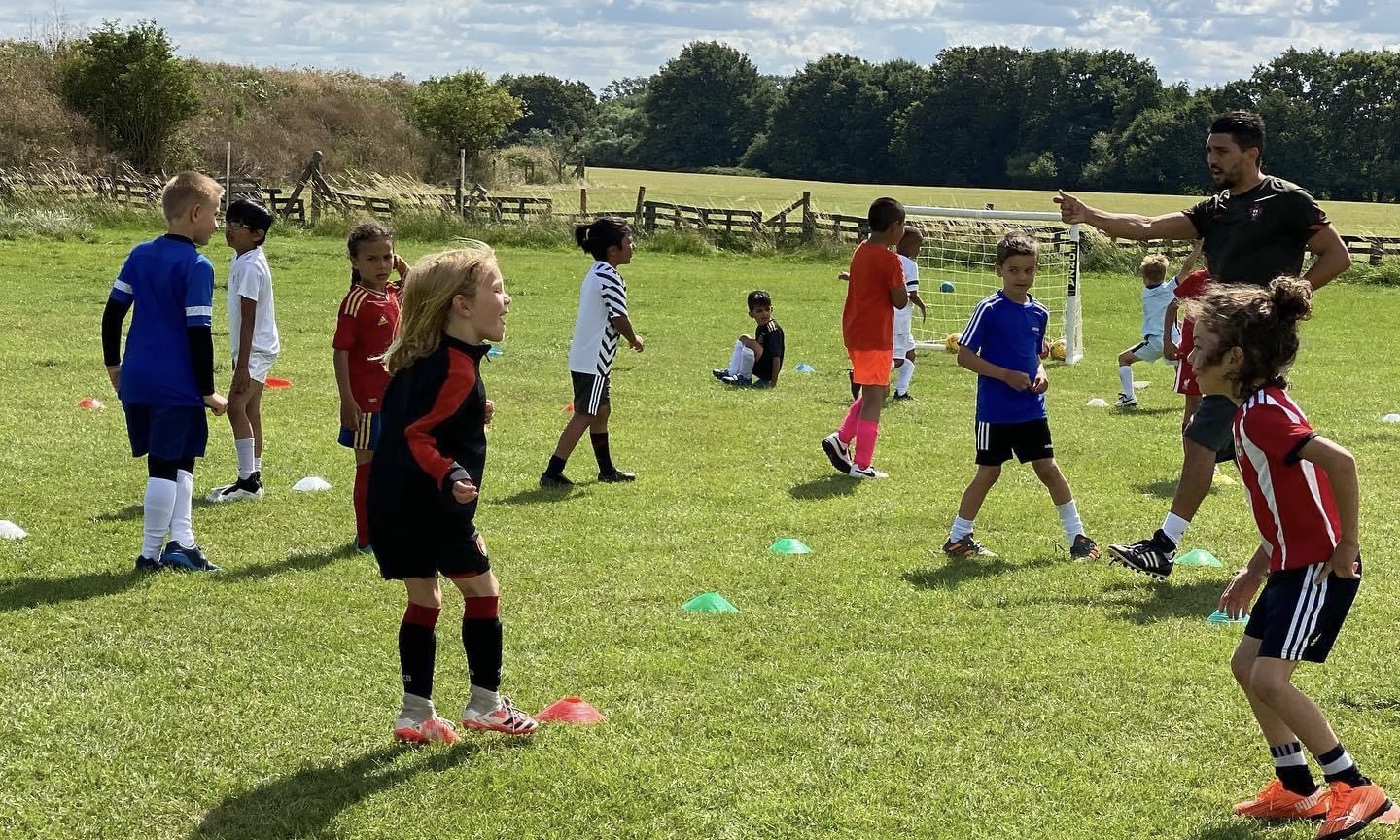 All of that interest in the men's team could pale into insignificance compared to what is happening with women's football. The Women's Super League is a now a fully professional, fully funded league with broadcast deals, sponsorship and increasing standards. After years of hard and unrecognised work, the UK football environment for girls and women is finally growing.
England's Lionesses meanwhile continue to grow in popularity. Over six million watched their opening game against Scotland at this summer's World Cup in France, which was six times the number who tuned into the men's Nations League clash with Switzerland a few hours earlier.
Players like Steph Houghton, Millie Bright, Lucy Bronze, Fran Kirby and Nikita Paris are becoming household names and as a result, we're seeing more and more young girls signing up for football coaching. The days of the sport being 95 percent boys and five percent girls are over. England is a leader in the Women's game and we hope to see this fantastic work continue, not to mention perhaps WIN the World Cup this summer in France!
That means the pool of talent to coach is going to grow significantly as many more girls see football is a credible hobby and because of professionalism, a possible career. Football coaching businesses in England are going to be at the forefront of this revolution over the next five to 10 years, hopefully, doubling their market of players.
Sport Facilities are improving
You might read that it is all doom and gloom with council-run football facilities falling into disrepair because of local government funding cuts, but the opposite is true of private facilities with the FA handing out more money to improve the standards of club's facilities up and down the country.
The major change over the last five years has been the increase in the number of 3G pitches and Astro training pitches. These facilities allow football to take place across the year, eliminating the prospects of cancelations which are often brought on by England's wet climate.
Another note is the rise of Futsal and number of players taking part in the indoors fast paced 5 a side version of the game! This means that the public attitude towards football is improving and becoming more open-minded as to playing it indoors and outdoors.
Whilst the country still lags behind the likes of Germany in terms of 3G pitch numbers, the FA have committed into turning more grass pitches into artificial surfaces. Many schools and colleges are also constructing their own facilities. That's good news for coaching businesses who wish to operate outdoors all year round.
All in all, there are an increasing amount of positives that make England the best country to run a football coaching business in! Football is deeply ingrained in our society and DNA, it is something widely celebrated and that we hope more and more of the nation will take part in. All these factors will help us become the best footballing nation in the world and one day, win a world cup!